Another happy customer. Jan was great. And she has a fine van too.
She visited months ago to test ride Loop H-Bars to replace the drop bars on her bike that were giving her hand problems. She road several of my bikes with H-Bars and then ended up ordering a complete Jones bike. We went for a nice ride when she returned later to pick it up.
Thanks Jan!
---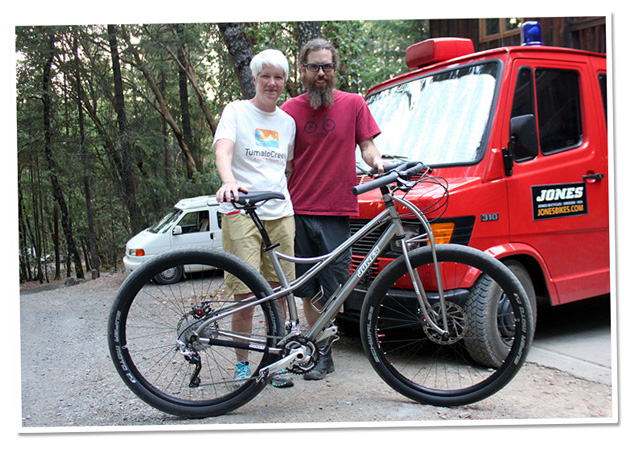 Jeff
I feel so very fortunate to be riding one of your special bicycles and I want to thank you for all the time spent with me explaining the technology and genius that you put into your designs and bike builds. I learned so much from you and greatly appreciate everything that you have shared with me.
After leaving Medford I camped at Stewart State Park and spent Friday riding my bike on some cool trails. I had so much fun that I didn't get back to Bend until late Saturday. So far my wrists and neck are holding up fine… now I just need to build up strength for climbing the hills!
Thanks again
Jan