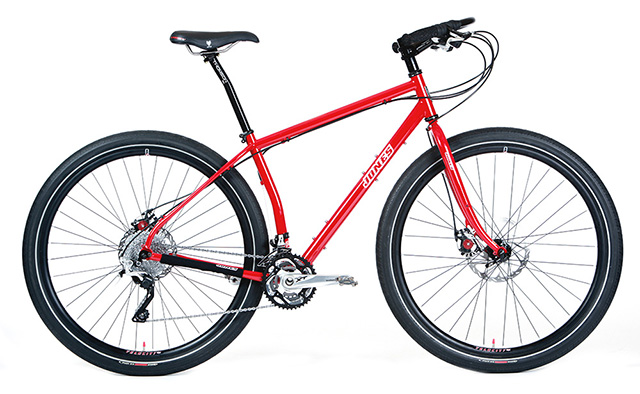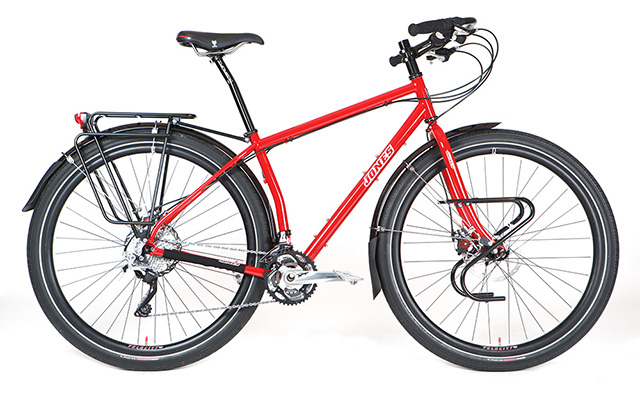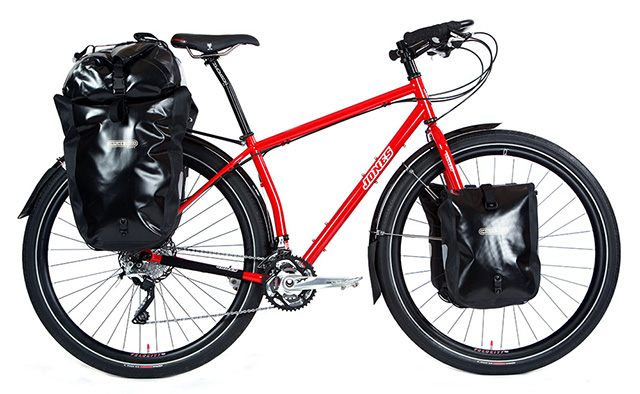 This bike was ridden and reviewed by Patrick O'Grady for Adventure Cyclist magazine.





I designed/developed/evolved the geometry of this bike out on the tight single track trails in the woods and the dirt and gravel mountain roads near my shop here in Oregon. It is a "mountain bike" but is also an All Terrain Bike (ATB). This geometry is really good on the road as well as off. The big wheels are very efficient and ride really well when combined with the rigid-specific frame and fork design. This bike is excellent in the city and for touring.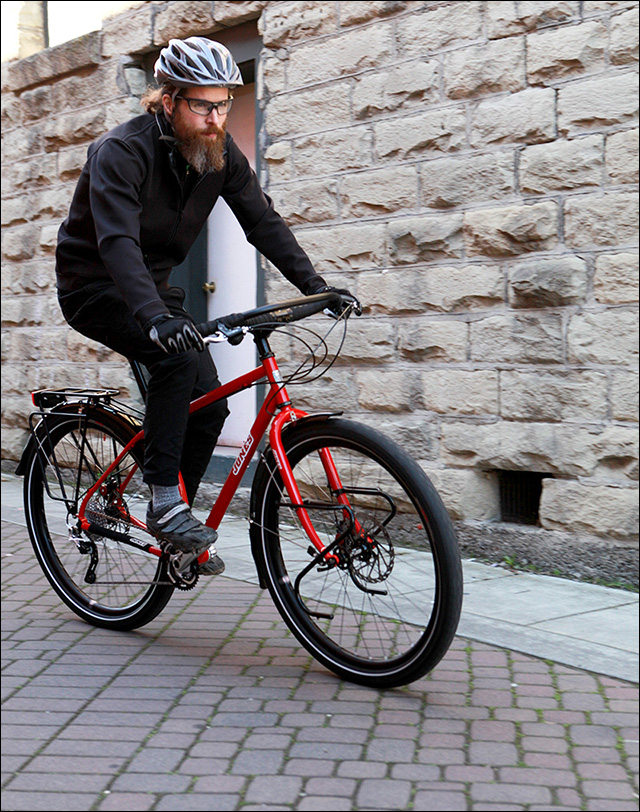 Touring bikes often have shorter ETT (effective top tube length) and slacker seat tube angles with lower BB (bottom bracket) than road racing bikes. This bike has these attributes and is also stiff enough from front-to-rear to handle a big load. The wide front hub makes for a stiff and strong front wheel and with the stout Jones unicrown fork this means the front end will track very well – with or without panniers.
Narrower tires have always been popular for touring and are probably most common on touring bikes today but wider tires are more efficient and they provide a better ride – more traction, cushioning, control and safety than a narrow tires (which have to be run at higher pressures). There are good articles about rolling resistance, why bigger tires are better and why road racers use skinny tires at www.schwalbetires.com/tech_info/rolling_resistance and www.schwalbetires.com/wider_faster_page
There is much more out there on this subject (eg www.bikequarterly.com/images/BQ64TireTest.pdf) and I recommend you read as much as you can, and decide for yourself what will best work for you.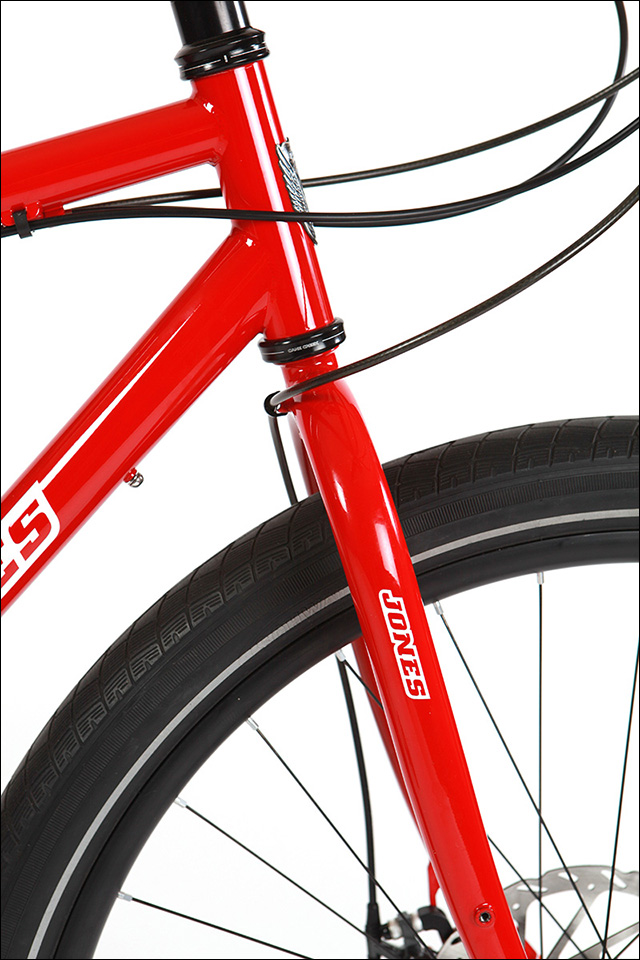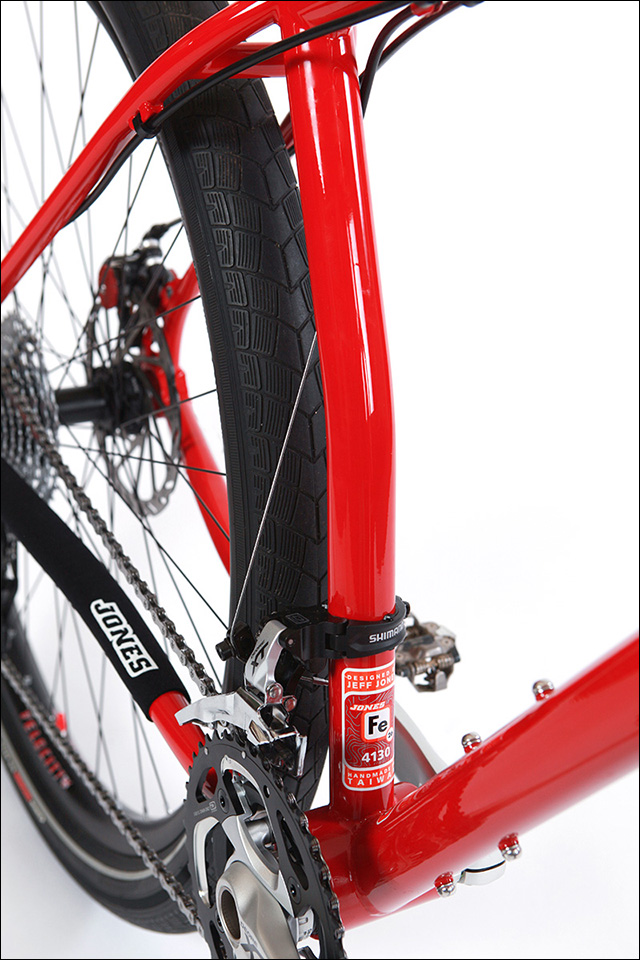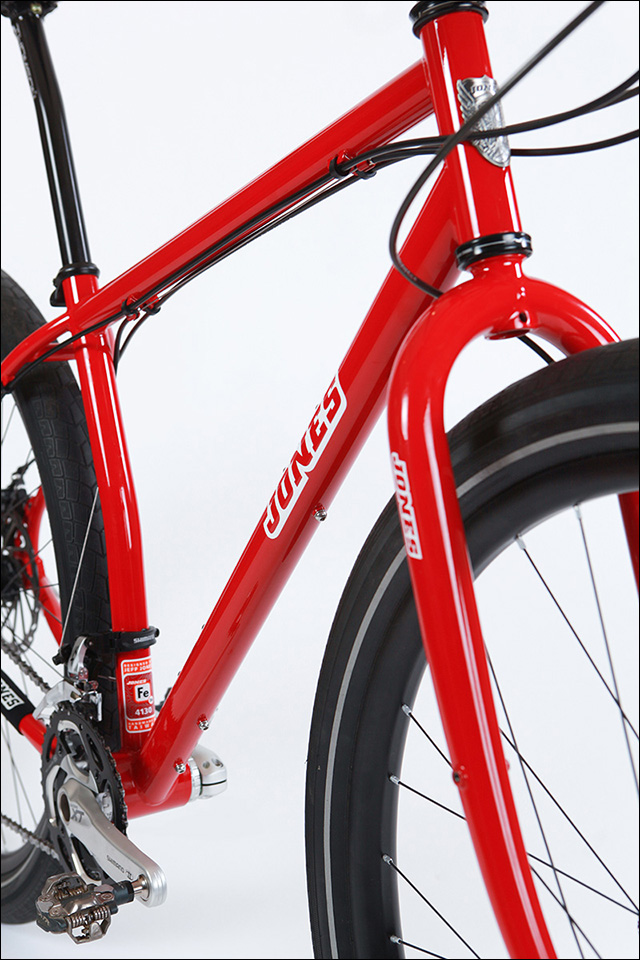 I believe big tires are more efficient. I think the ride is more comfortable with the lower air pressure and you save energy because you are more relaxed and comfortable with these wheels – it is less fatiguing. This particular bike has plenty of room for Schwalbe 28(29") x 2.35" Big Apple tires or the lighter Super Moto tires. They are wide and efficient and give a great ride.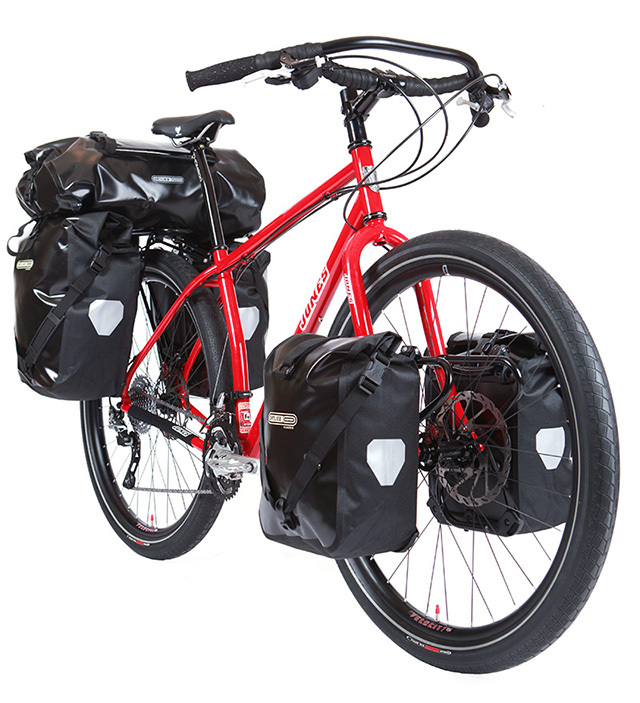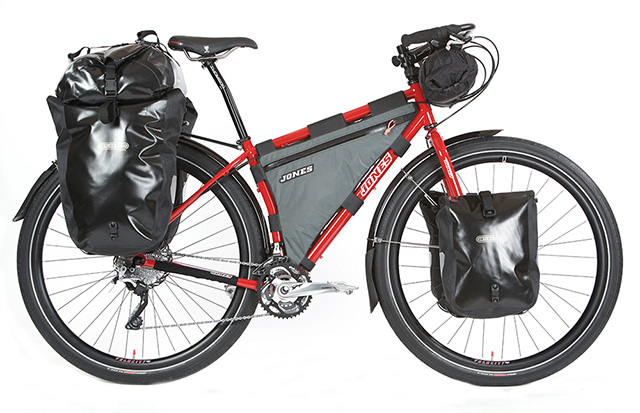 As well as frame-fitting packs (which are excellent for off-road adventures) you can always go touring on this Jones with a conventional rack and panniers setup. The frame has rear rack mounts. The rear rack is a Tubus Logo Evo +2cm/29er and the front rack is a Tubus Duo – my fork is built with the mounts brazed on for this rack. The bags are Ortlieb's Back Roller Classic and Front Roller Classic – excellent panniers. There are also some pictures here with everything fitted at once – overkill but I wanted to show all the options!
My H-bar handlebar is perfect for touring and city riding. You have many good hand positions, from an upright/rearward/tech handling position to a near flat back aero position up front and many positions in between. You don't need to ride on the hoods of your drops all day or the couple of hand options a standard flat handlebar offers. The Loop H-bar also provides a lot of space for lights and computers (or additional luggage).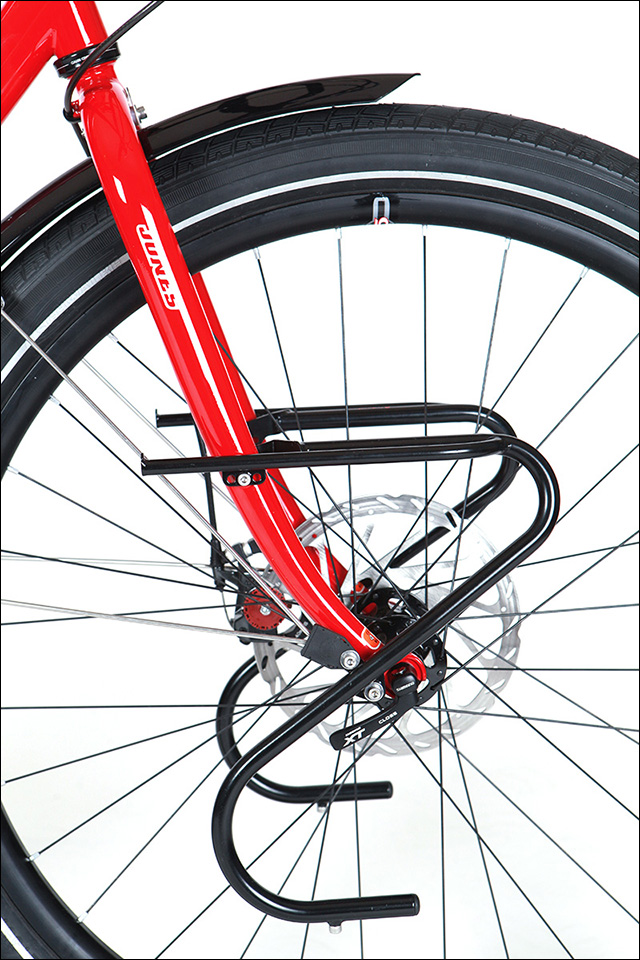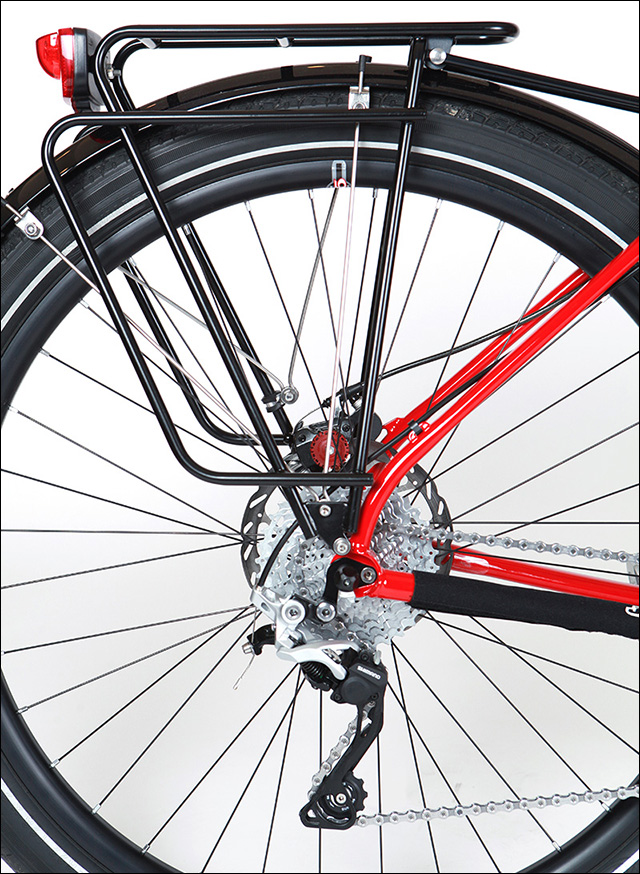 This bike can be fitted with full fenders (as shown in some of the pictures). The frame has three bottle cage mounts (and Crud Catcher mounts on the down tube) and comes with gear and singlespeed rear dropouts (and an Eccentric Bottom Bracket). Components here are; Shimano XT 3×10 gearing, Avid BB7 cable disc brakes, Cane Creek headset, Thomson seatpost and stem and a WTB saddle. The wheels are 36° rear and 32° front – Velocity Blunt 35 (35mm) rims (and Jones 135-F front hub). It's good.