We've had some builds in recent months that have really showcased the versatility that's possible with a Jones Plus, and it only seemed appropriate to make a post about a couple of them that really stand out.
The first is 23″ Spaceframe Plus 148 that we built for George.  He said he wanted a bike that would be able to carry equipment and would allow him to make the rounds on his ranch.  The bike is a great example of a fully-outfitted Jones Plus!  Component highlights include a full Shimano M8000 2×11 drivetrain, Duro Crux 29×3.25″ tires, Schmidt SON generator hub and Edelux II headlight, full-coverage fenders, and Old Man Mountain Pioneer rear rack.  It's a sweet bike for any weather or time of day!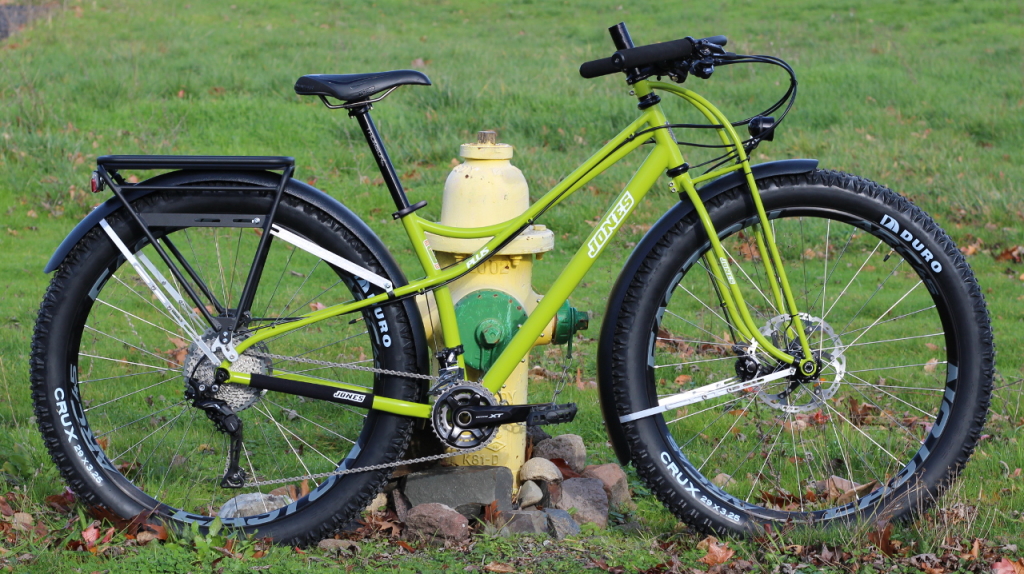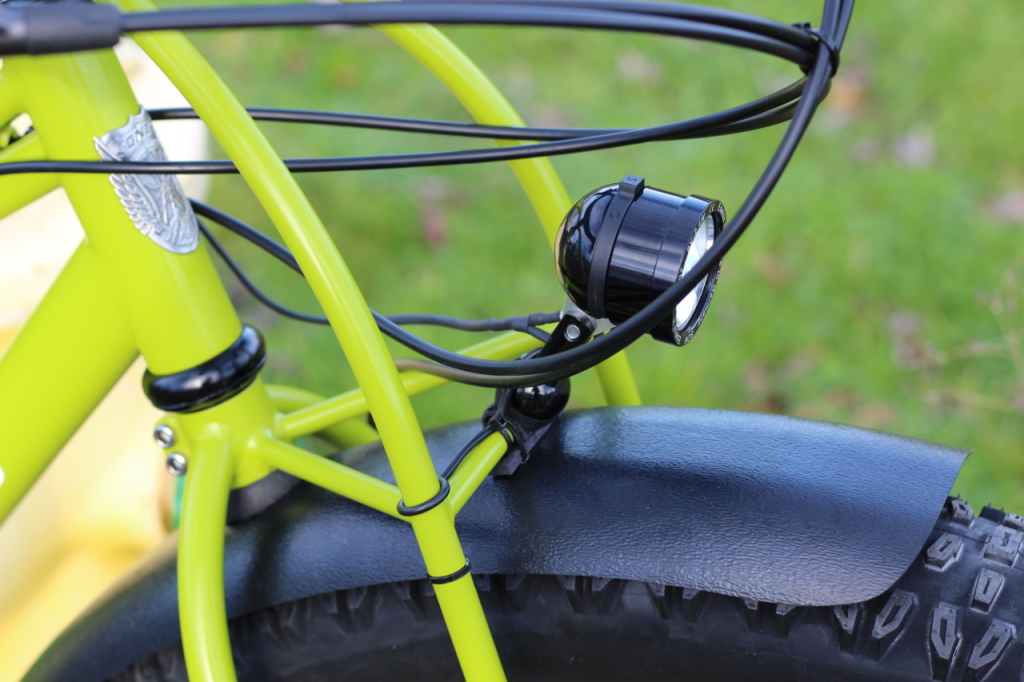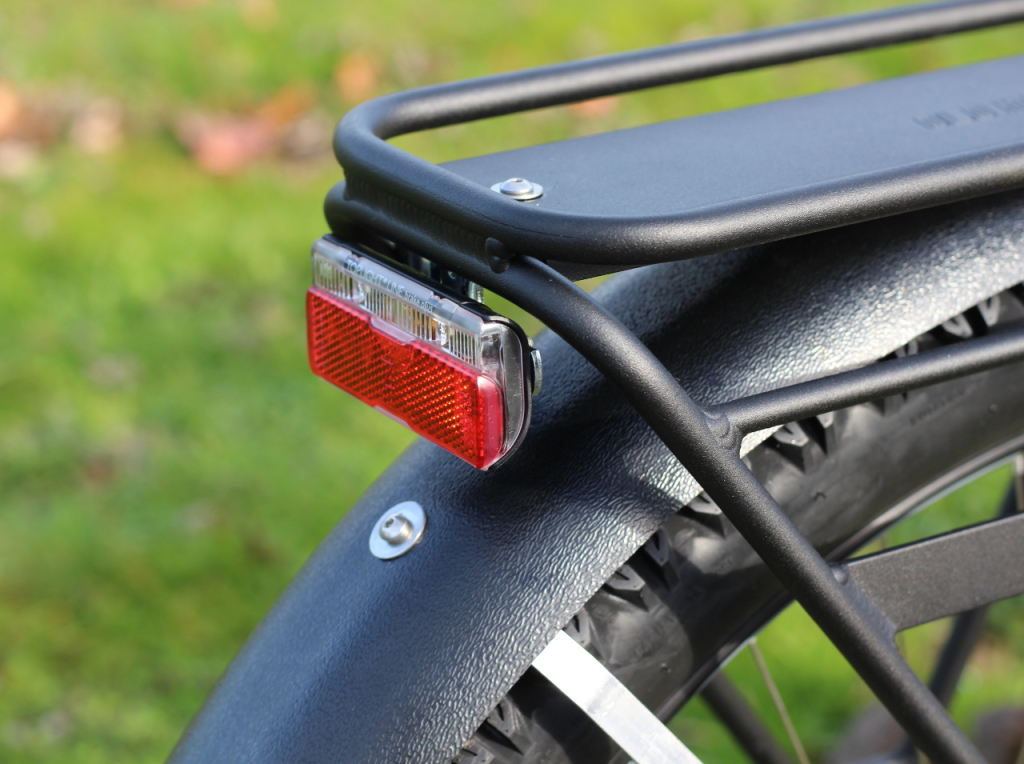 George sent us a few photos of his bike is use around his ranch, which we thought was pretty great, so those are below!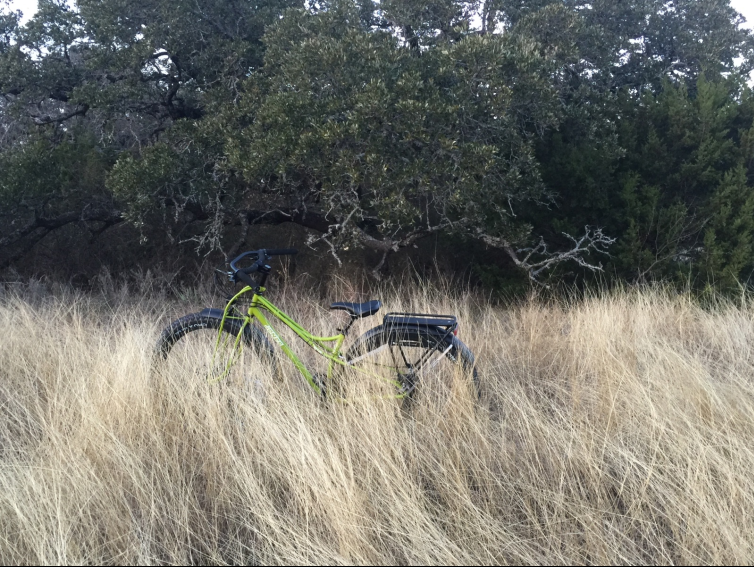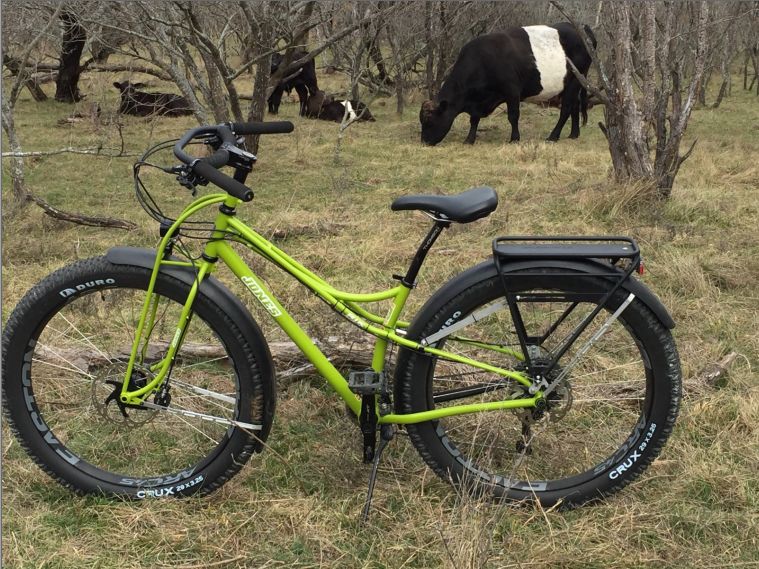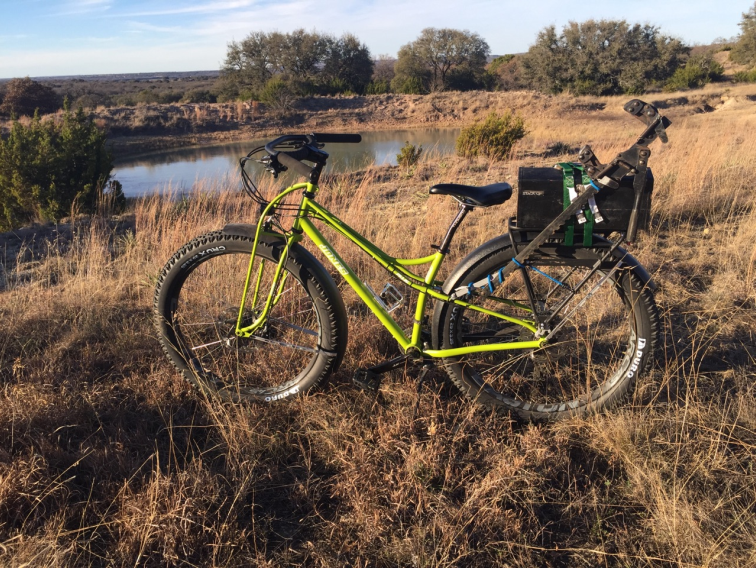 In a similar vein, Mark's bike is a 24″ Jones Plus 148 built with a Schmidt SON generator hub and Edelux II headlight, Sinewave Reactor, Chris King headset, Maxxis Chronicle tires, Jones Plus framepack, full coverage fenders and a Shimano M8000 2×11 drivetrain with Avid BB7 mechanical brakes.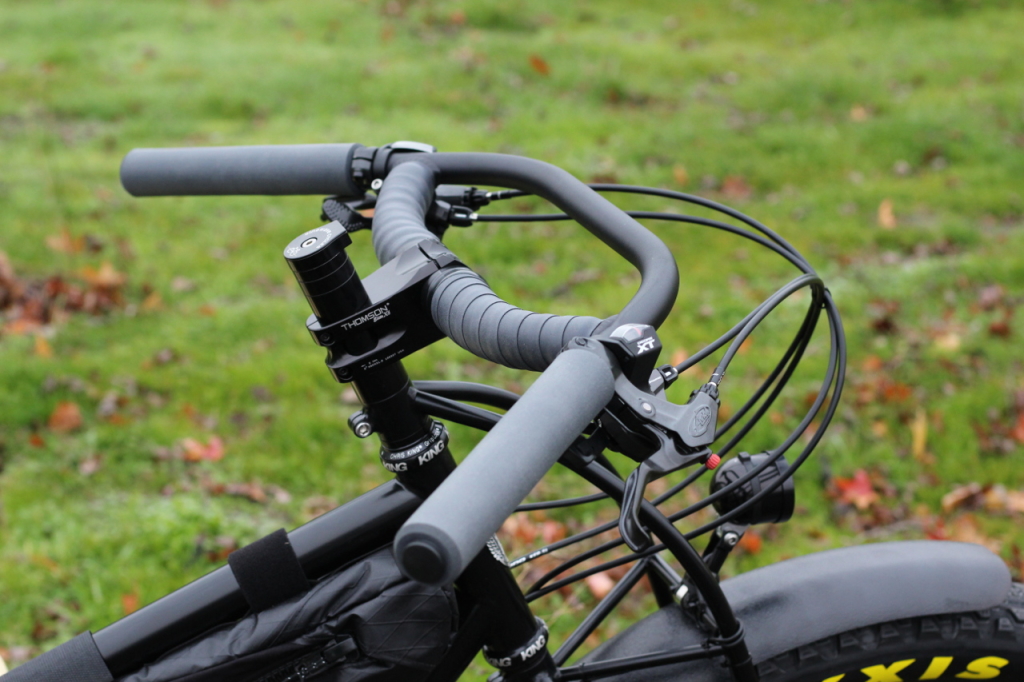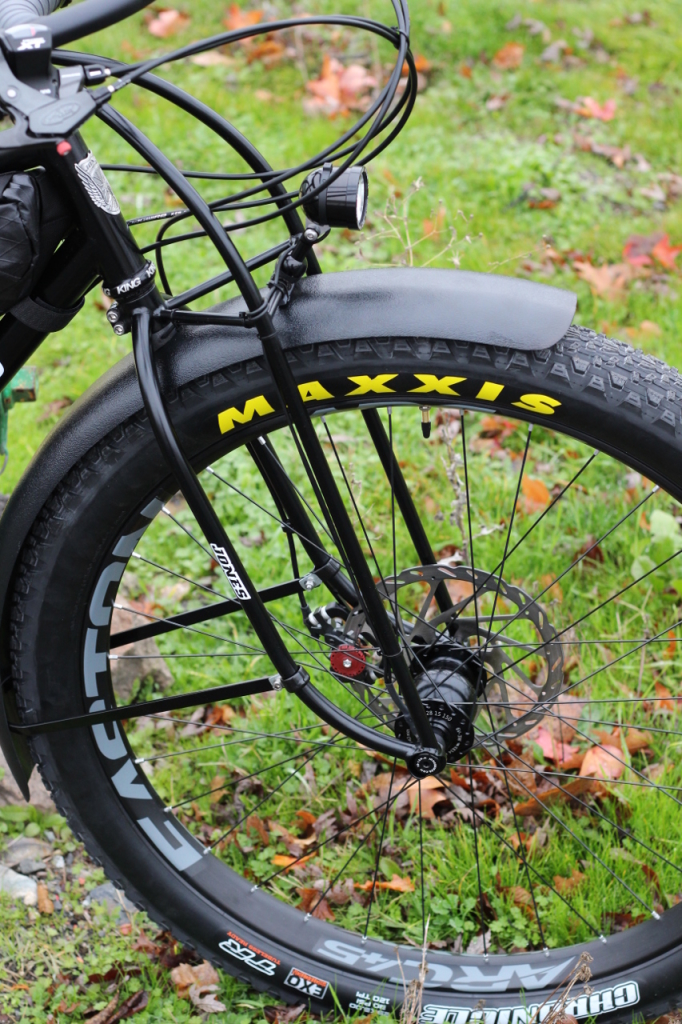 We offer complete bikes, rolling chassis, and framesets so you can choose how you want to go about getting yours!  If you'd like a bike that's got all of the options like these, a stripped-down trail bike, or any of the other forms a Jones frameset can take, just give us a call at (541) 535-2034 or send us an email to get the process started!