The bottom bracket shell for the eccentric on all Jones frames has the center section machined away. This saves weight but the main reason for this is to support the EBB at the widest points. Since the EBB is supported at the widest points and not at the center, it will not rock from side to side and creak. The EBB shell is machined after welding to be sure the EBB has a perfect fit.
The black color you see on the inside of the shell is the E.D. black coating that coats the outside and some of the inside of the frame. This is for better powder coating and rust prevention.
Some frames (not any of mine) are made with an EBB shell that is not machined in the center like this. When the other tubes (seat tube, down tube and chainstays) are welded to the BB shell, the shell will shrink in the center – this can allow the EBB to rock from side to side when you pedal and creak.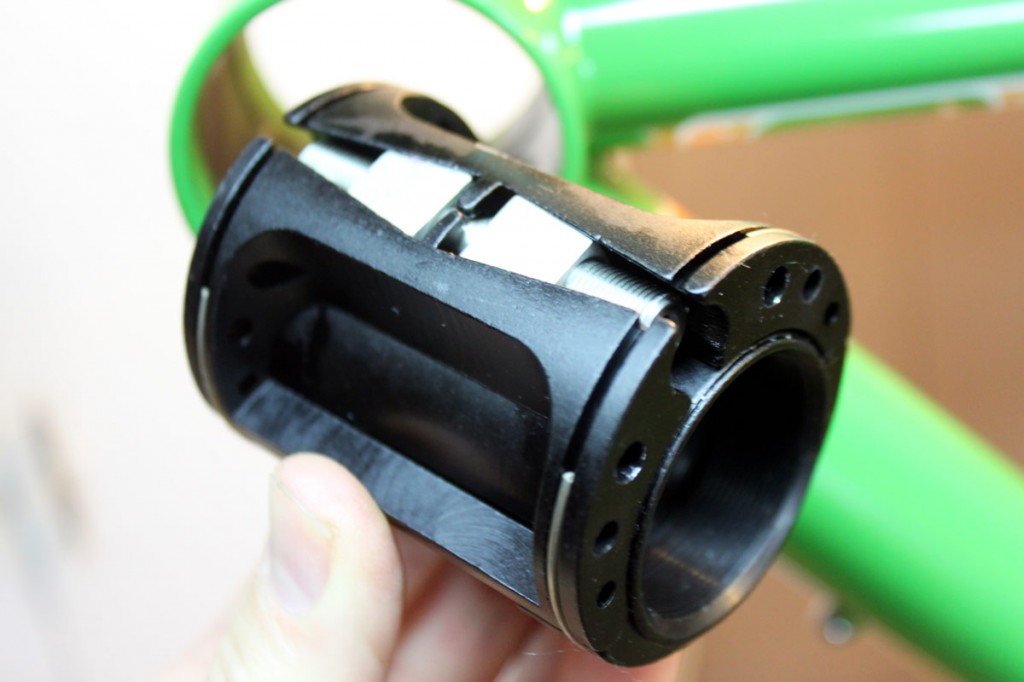 The EBB expands with a single adjusting bolt and two wedges for a very tight and solid fit.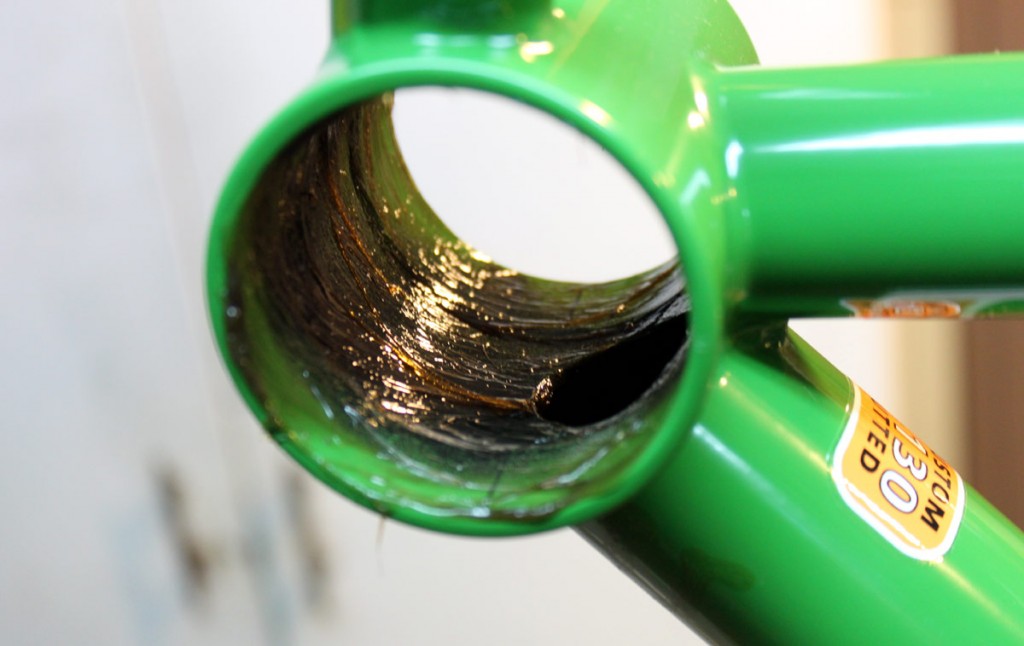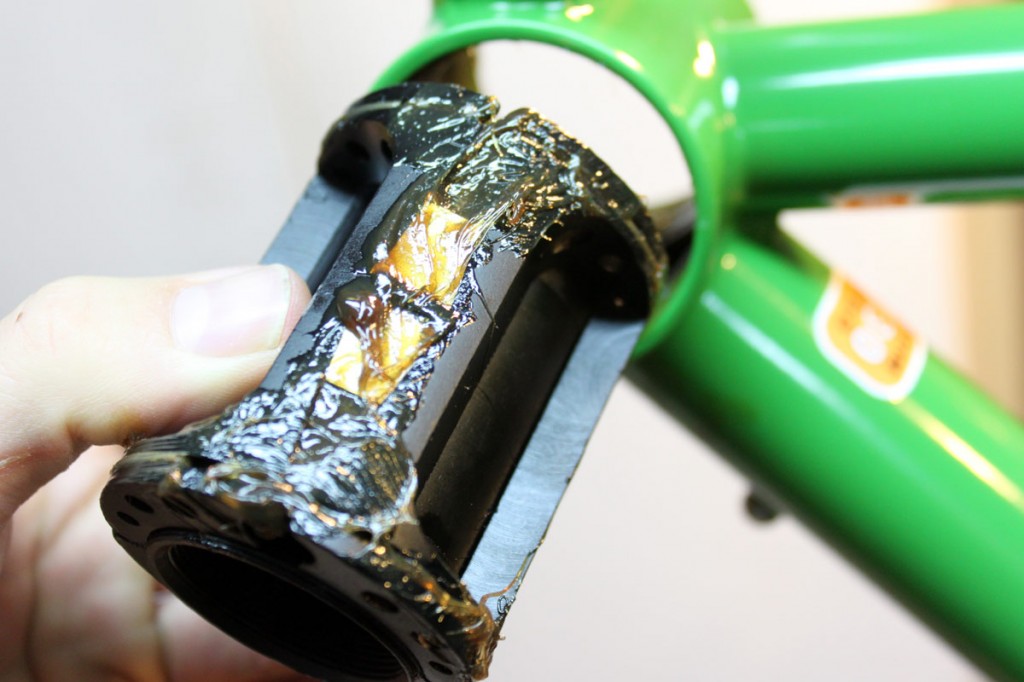 Grease keeps the water and dirt out.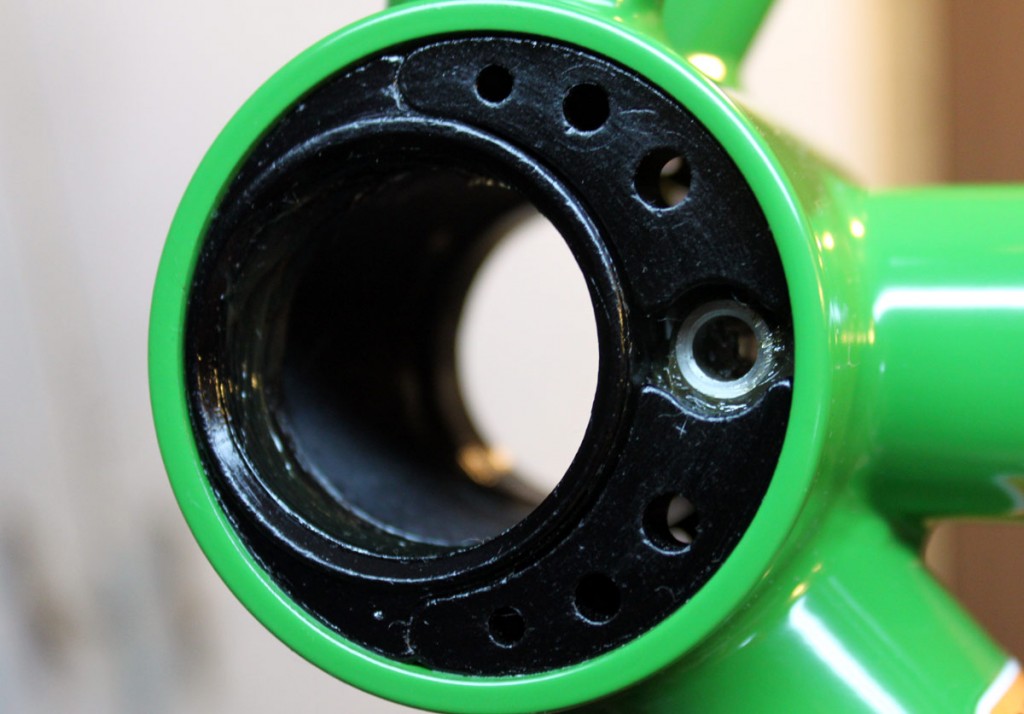 This bike will be on the way to Joe very soon. I'm packing it now.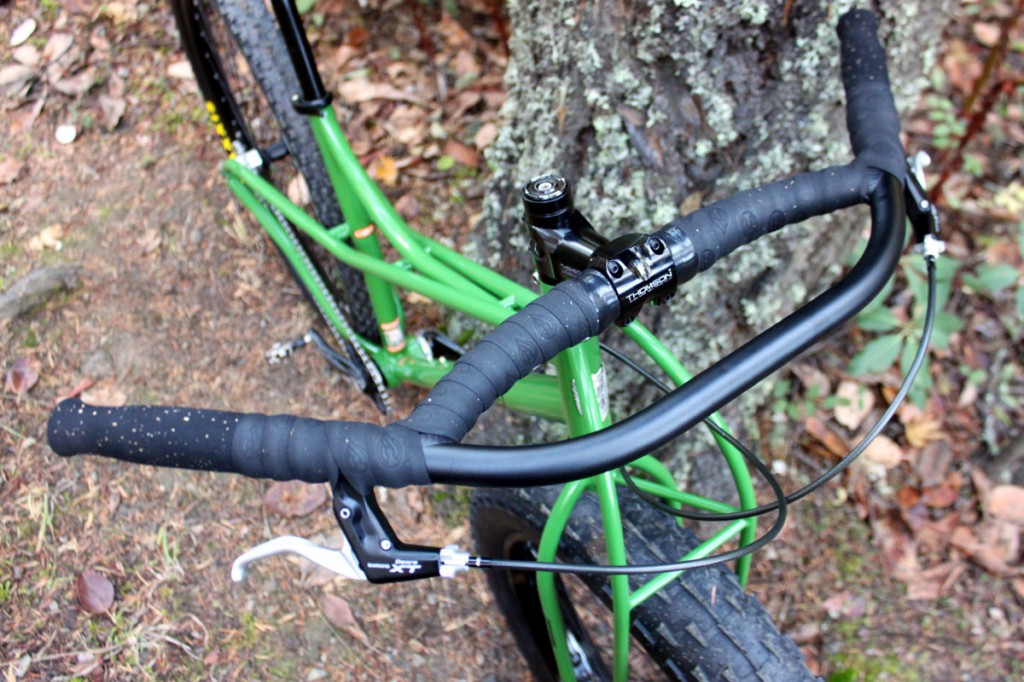 Here is the same bike but this time fitted with gears. The EBB (and two options for the rear drive-side dropout) make it very easy to run with or without gears. This one is on the way to Tom.