Just in time for Interbike, we got one of the new Jones Spaceframe Plus SWB and one of the Jones Diamond frame Plus SWB bikes built!  The new blue color looks even better in person, and Jeff is really happy with how these framesets turned out.  The bikes represent a couple of the wide array of options available when building these bikes up: the Spaceframe Plus SWB has 27.5 x 3″ rear and 27.5x 3.8″ front tires, wide carbon rims, and a Sram XX1 Eagle 1×12 drivetrain, and the Diamond Plus SWB build uses a Sram GX Eagle drivetrain, Raceface ARC 45 rims (with 27.5 x 3″) tires, and the new SG 2.5 Aluminum Loop H-Bars to make a bike that will allow you to ride anything, and get stay extra-upright!  Both of these framesets have the same Jones Plus SWB geometry.  The Spaceframe design has a super-low tube for maximum standover clearance and extra vertical compliance in the rear end, while the Diamond frame has more bottle cage mounts, more framepack capacity, and lighter weight!
The frames have the same geometry, same fit, same handling, but different frame design.  In other words, they are the exact same, with exception of their top tubes and seat stays, and one extra bottle boss on the Diamond frame.
Check out the photos below for more information!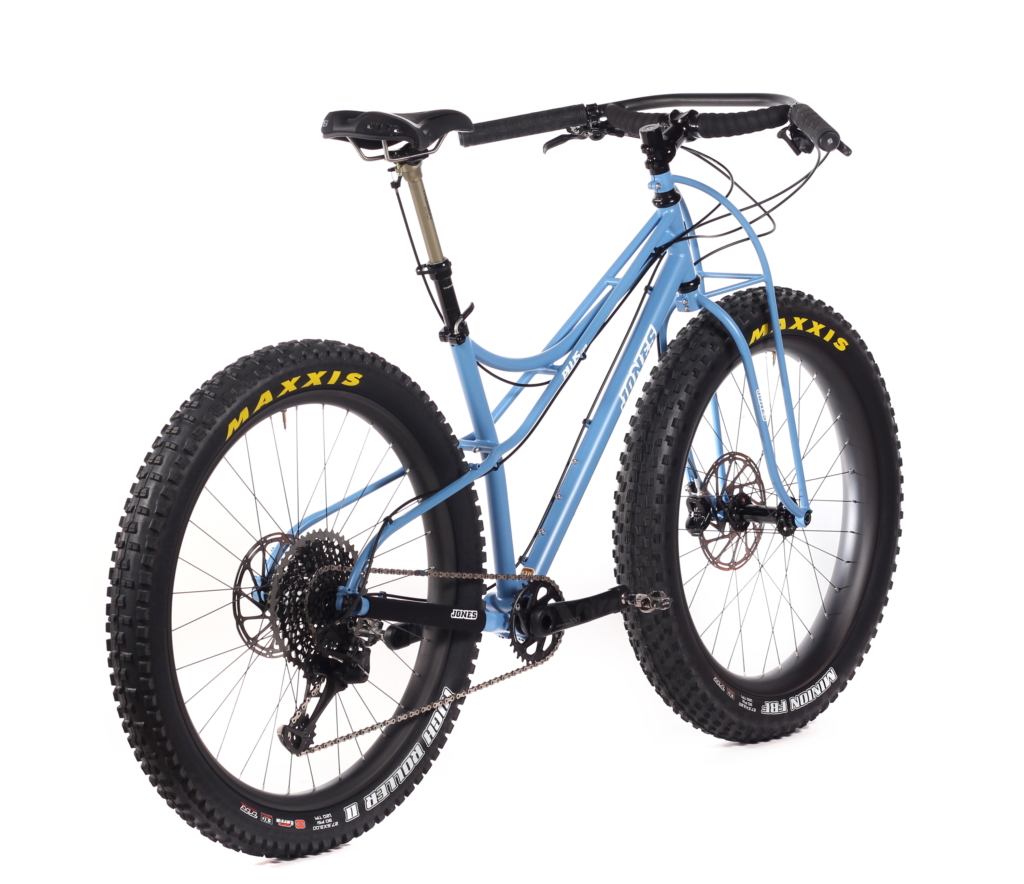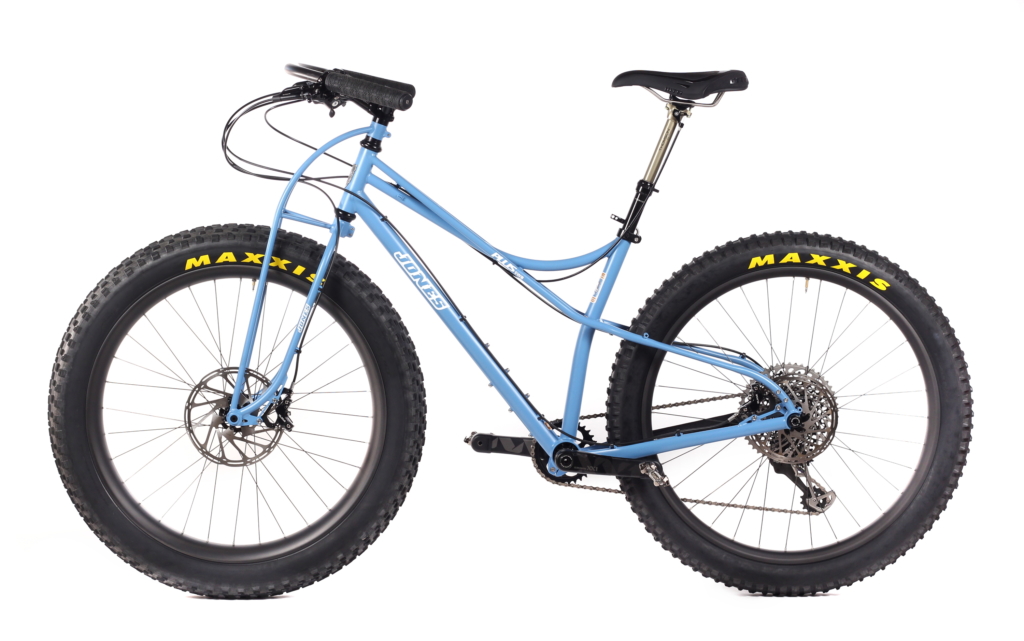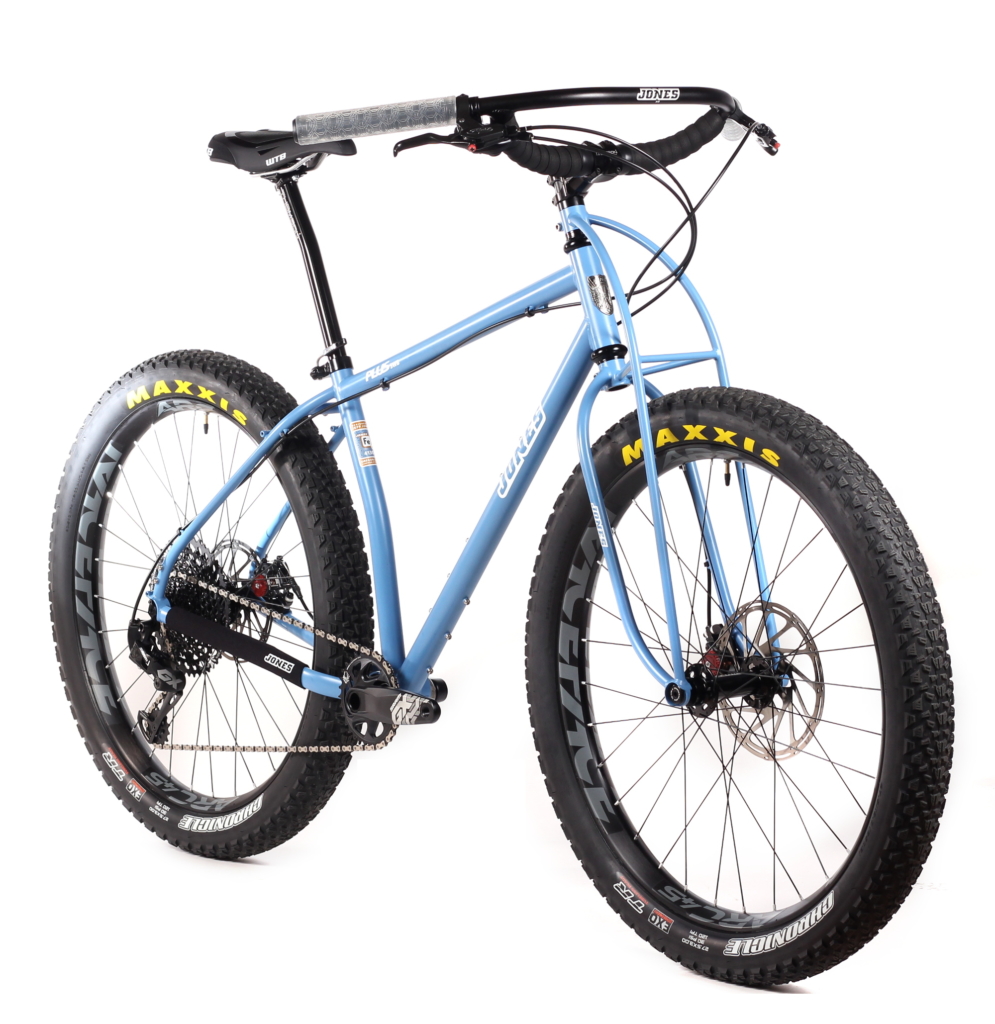 The Jones Plus SWB is available now for pre-order as a frameset, or complete bike!  If you have any questions about the framesets or complete bikes, feel free to give us a call or send an email!