Since I started riding the Jones Plus, it's become the only bike I ride for pretty much everything; but that didn't happen overnight.  At first, I thought of it as a mountain bike that was also good for gravel roads, but which probably wouldn't be what I would choose for rides that involved more pavement.  As I took it on more rides—some of them involving long stretches of pavement—I kept looking for, and not finding its limits not only in terms of comfort and control, but also efficiency and speed.  This is one of the things that fascinates me about this bike: I keep learning with it, and it keeps allowing me to expand what I am willing to ask of a bicycle.
Because the only thing that I've really missed about any of my other bikes is the quiet ride of the slick tires on my road and randonneur bikes, I finally decided to put some Schwalbe Supermotos on my Plus to try it out as a more dedicated road bike.  The first thing that I noticed with this setup is how light and fast the bike feels.  Of course, it's still a long-wheelbase bike, so it's really smooth—like riding a cloud—but it's fast too!  It's easy to forget how fast I'm going because of how quiet the tires are, and how comfortable the bike is!  The only issue I've had is that without the knobs and extra volume of the 29×3″ tires I had been riding, the Supermotos don't have the kind of offroad grip and cushion that I'm used to with the knobbies that I usually run on the Plus.  Because I've gotten used to just riding everywhere all the time—whether that means along the railroad tracks, in ditches or on the banks beside roads, on singletrack, or on the road— I know how capable the bike is, and I can't help but feel like I'm limiting it a little by not running 29×3″ knobbies.  But really, who cares!  It's amazing to ride such a smooth, fast bike!  It's also nice to be able to go for a fast road ride and finish it without a kink in my neck or a sore back (without having friends make fun of how loud my tires are)!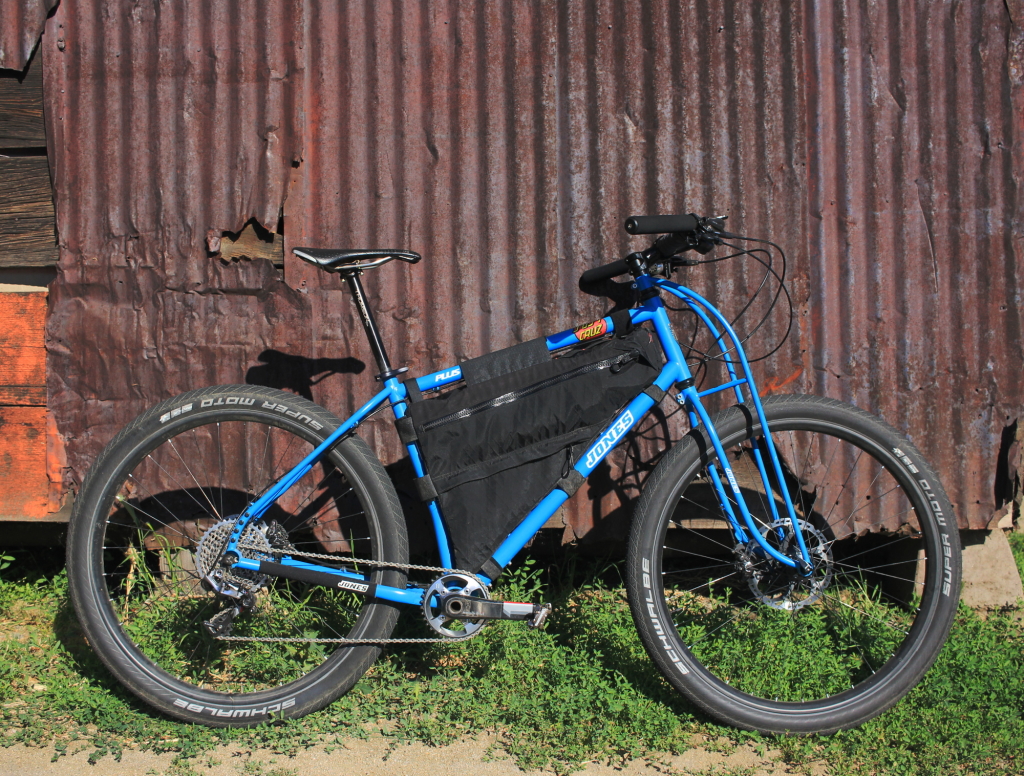 This is a great option for riders who want a fast, capable road bike that won't beat them up, and won't slow them down.  For me, the Jones Plus has been an opportunity to reconsider the notion that to be fast you have to be uncomfortable.  Apparently, you don't.  Who knew?