This year I took a different rout for my summer solstice, solo, summit and sleep over ride. Instead of dropping down to the roads, I went up the mountain and from peak to peak to get to the top. It made it longer with more climbing and eliminated cars so it was good way to go.
This year I tried carrying all my water on the bike instead of my back and it was much better. I had more water than before and having it low and off my back was more comfortable and in some ways the bike rode better. The battery for the light is down by the BB also keeping the center of gravity low.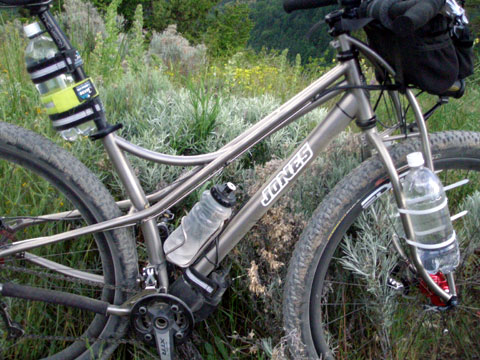 I have the new, narrower H-Bar on this bike with a bag for food and supply.
Shifters are Paul Thumbies with Dura Ace shifters set in the friction mode.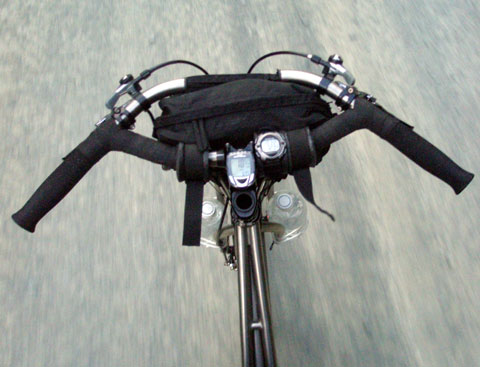 After the first summit I could see where I would spend the night. Top left.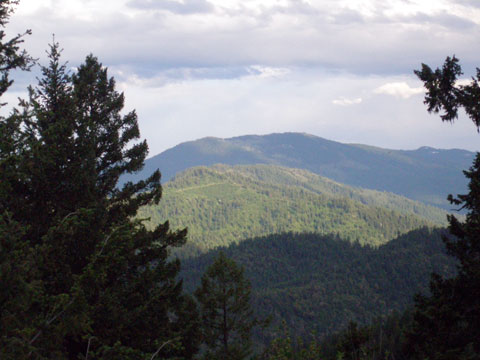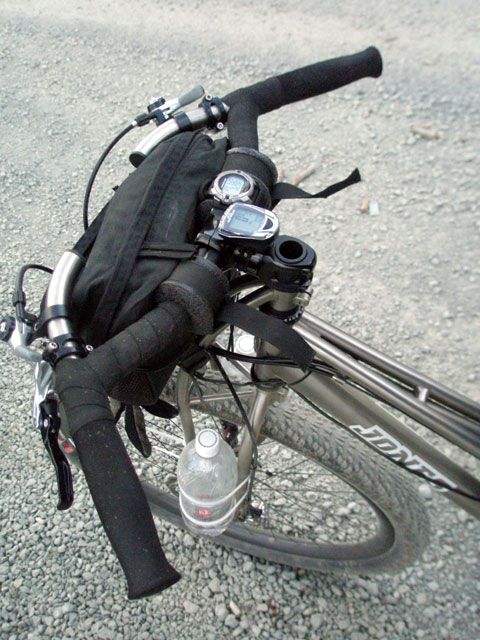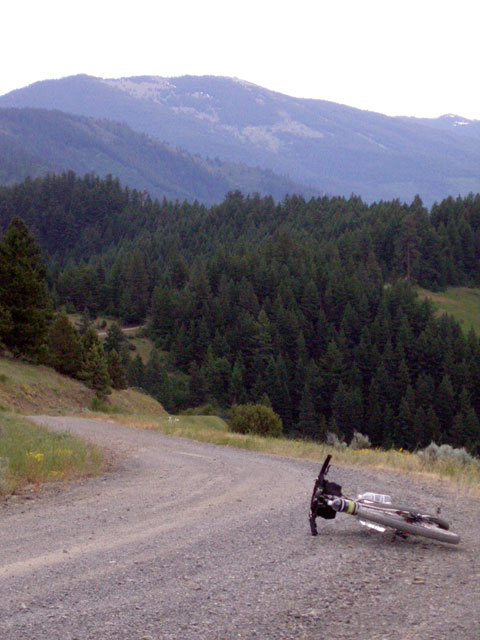 Getting later, some clouds roll in.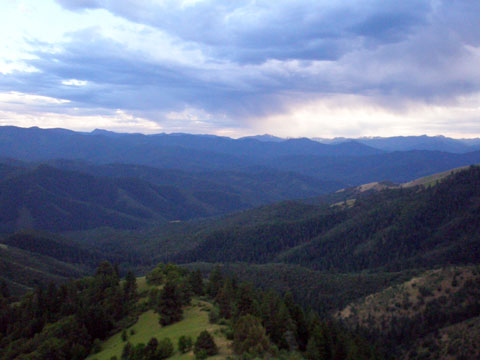 This bike is built up with a 12 speed drive train using a singlespeed rear hub that allows for a dishless rear wheel with a 13-26t XTR 6 speed cassette. The crankset is 165mm with 22tx32t and bashguard.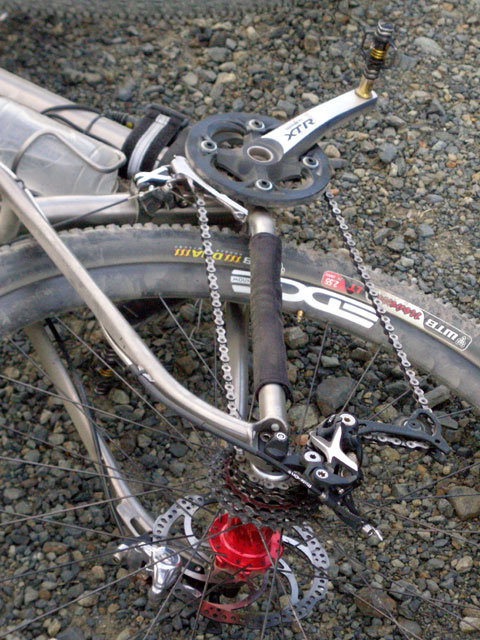 Thunder clouds.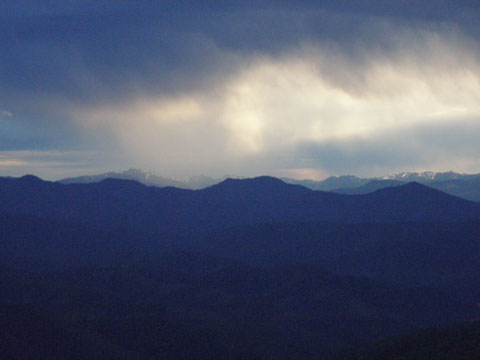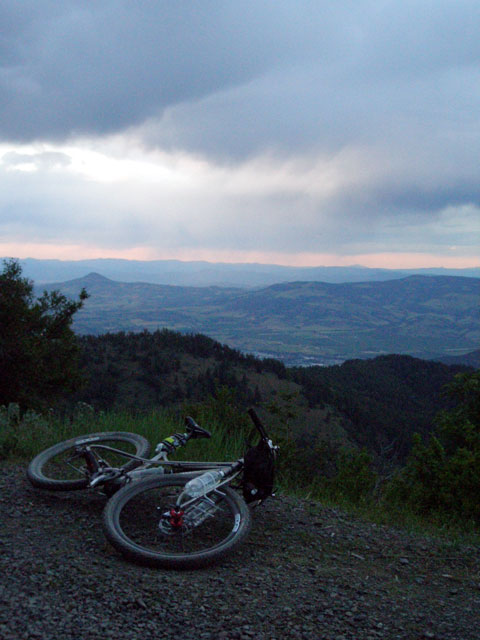 Late at night, near the top.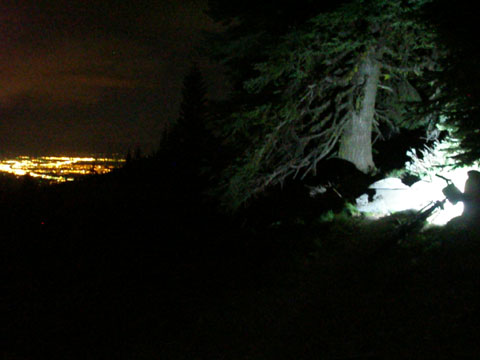 There was still some snow up there!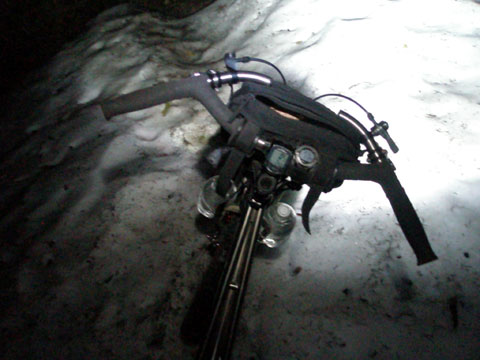 I stopped taking pictures after this because there was a wind and thunder storm that I thought would blow me off the mountain. I found this cave to spend the night in instead up on top.
It was nice little spot. There was a little animal of some type that kept running across me at night. It chewed up my grips a little too. I stay dry and awoke to a sunny day.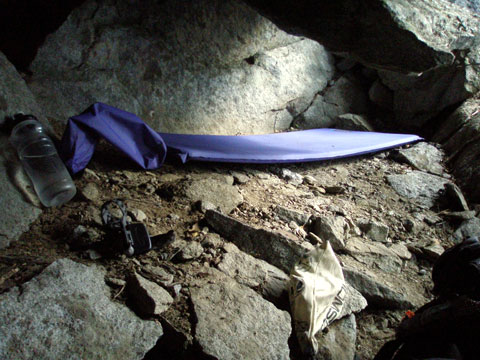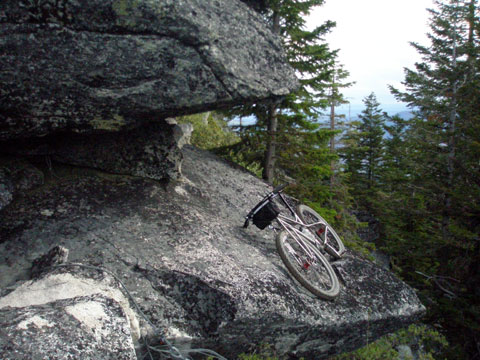 I started over there somewhere.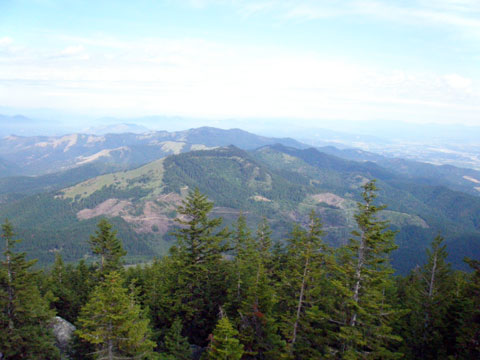 With most of the water used and off the bike, I had a good morning of mostly down hill riding home.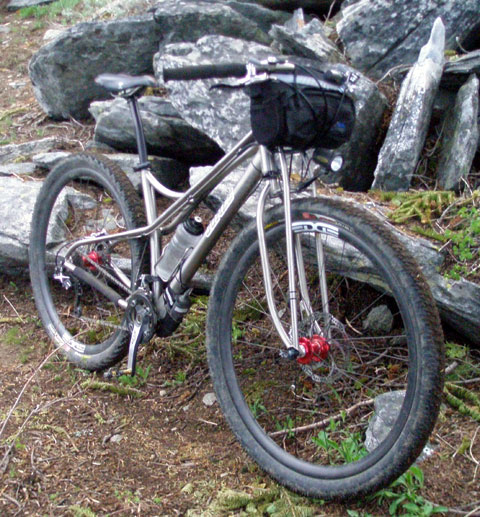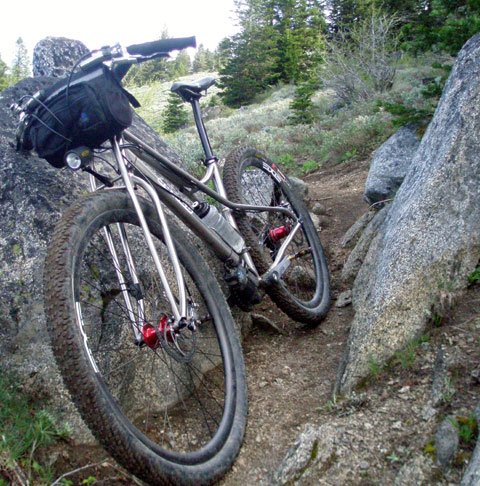 I'm working on getting custom bags made for the frames and truss fork and H-Bar that will make carrying gear easier better.